We Offer
A comprehensive advisory process built around Evidence-Based Planning & Investing.
Instead of speculation and guesswork, everything we do is rooted in a rigorous, methodical approach that utilizes data, best practices, and academic research to make your goals a reality.
We start with where you are today—both personally and financially—and where you want to go.
Then we build a comprehensive, long-term plan—including an investment portfolio—to get you there.
And we provide ongoing monitoring and education to help you stay on track and make your "some day" a reality.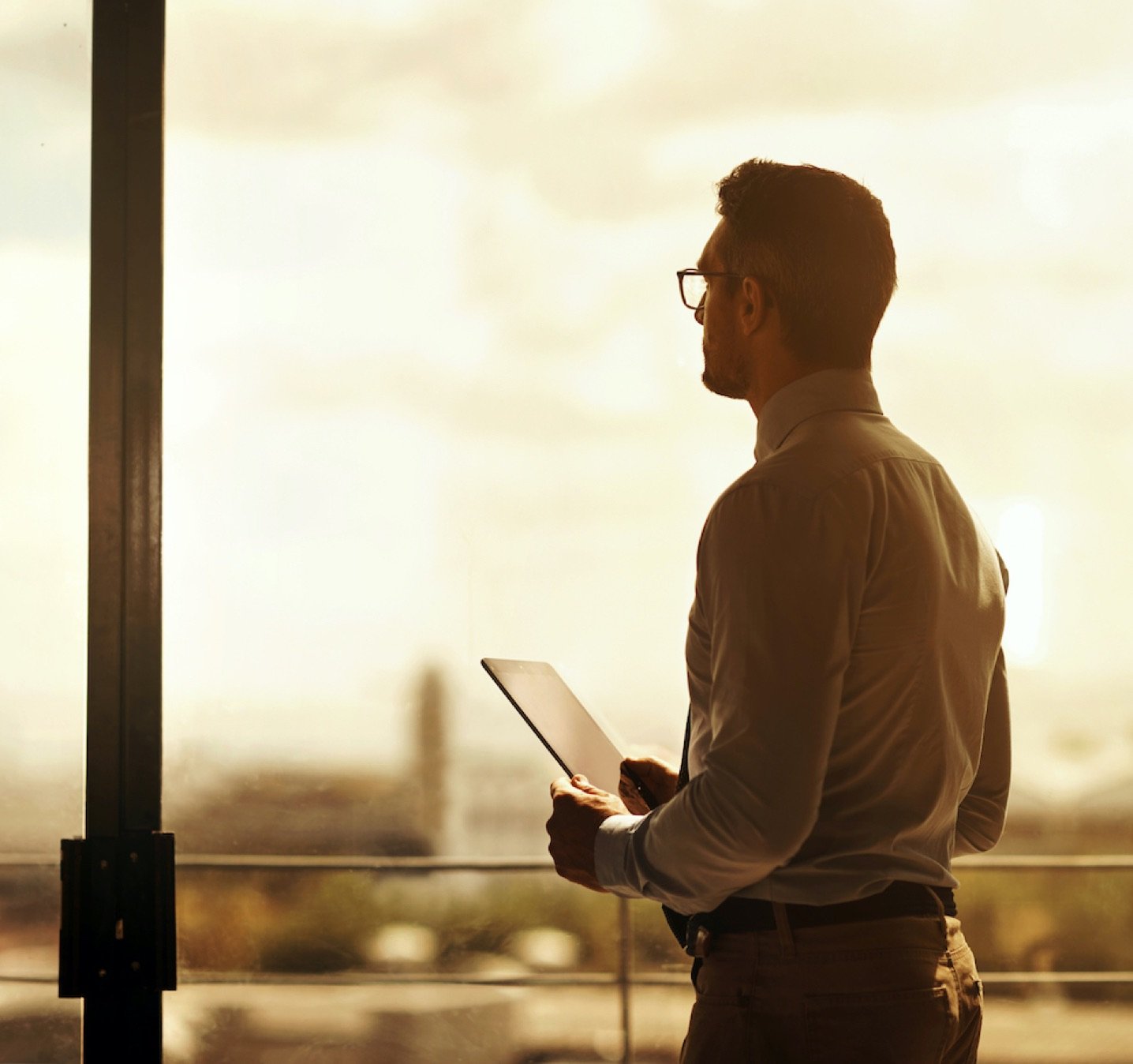 Advice - Planning
Our Evidence-Based approach to planning is grounded in decades of research, data and best practices, covering everything from behavioral finance to the latest research on sustainable rates of withdrawal in retirement.
This means that the financial plans we build together are designed to help you achieve your most important goals with confidence. We start with your life—then plan your money around it, using a flexible, four-step process.
01
Understand Your Goals
---
To build your plan we first need to understand what is most important to you— your values, priorities, concerns and hopes. We want to understand where you are today and where you want to be in the future.
These goals often include the following areas.
Vision
A successful financial plan must be grounded in your vision and values. We take the time to understand what is most important to you personally and financially in order to put together the best possible long-term plan.
Business
From employee benefits to retirement plans to valuation and selling—we can help you address a variety of business needs and opportunities.
Legacy
Protecting loved ones with the right documents and legal structures is important. But so is preparing them to navigate the responsibilities and opportunities they will inherit. Our comprehensive approach can help you build and secure your legacy.
Education
One of the biggest financial goals for many parents (and some grandparents) is sending kids to college. But with tuition only getting more expensive, saving enough can be a real challenge. We can help put together a plan to make college more affordable.
Retirement
While most of us look forward to a long and secure retirement, how we get there is becoming increasingly complex and difficult. We can put together a plan to make sure you can retire with confidence.
?
Sometimes people have special planning challenges or financial concerns. Whatever your situation, we have the experience and expertise, to make sure it is fully addressed as part of your financial plan.
Philanthropy
Many of us want to give back to the communities and organizations we care about. We can help you with a variety of giving strategies and solutions, including donor-advised funds and charitable-remainder trusts.
Family and Lifestyle
Whether it is our children or aging parents or other loved ones, we want to take care of our families, while still enjoying a healthy and comfortable lifestyle. We can help with budgeting and cash flow strategies, as well as health and wealth protection solutions.
Health
One of the biggest concerns people have about outliving their money is health and healthcare expenses. From careful planning to insurance, we have a number of strategies to help.
Minimizing Taxes
Taxes can have a substantial impact on investment returns. That's why we make tax planning, and tax-efficient strategies, an integral part of each comprehensive financial plan we create. It's not what you make, it is what you keep.
Protecting Against the Unexpected
While no one can predict the future, you can plan for it. We help make sure you have money to pay for unplanned—and ongoing—expenses. We also offer a variety of protection strategies and solutions, so that your family can weather the unexpected.
Career
Are you making the most of your Retirement Plan choices at work? Do you have stock options or other deferred compensation? Are you thinking about another career? We can help you understand all your work and career options.
We help you prioritize what is important and also seek to understand your key considerations—and educate you on any potential trade-offs. Do you want to retire earlier and live on less? Or later and live on more? Do you want to pay for college and grad school for your kids? Or just college?
02
Create Your Plan
---
Once we understand what matters most to you personally and financially, as well as your top considerations and priorities, we work together to put together the best possible long-term plan to get you there.
Your plan will focus on a wide variety of areas—from investments to estate planning to retirement goals—and draw on Apella's wide-range of expertise.
03
Develop Your Portfolio
---
A key part of most plans is your portfolio, which will help fund many of your goals. We use an Evidence-Based investment approach, grounded in data and academic research, designed to give you confidence in achieving your goals with a suitable amount of risk.
04
Ongoing Advice & Monitoring
---
We regularly evaluate your plan to make sure you stay on track toward achieving your goals. We will also update as needed to reflect changes in your life or needs or circumstances. And we will provide you with ongoing advice and education so you always know where you stand.
Above all, we believe long-term partnership is the foundation of good advice. Through all the inevitable ups and downs, we'll be there to support you, making sure your plan keeps pace with your life.
Advice - Investing
Instead of the speculation and guesswork that characterizes far too much of investing today, our Evidence-Based investment philosophy is grounded in decades of data and extensive academic research, including the insights of 12 Nobel laureates. We put science on your side.
Evidence-Based
We begin with decades of data and analysis--including insights from some of the best minds in academia--on factors that can help decrease risk and increase potential returns.
Best of Breed
Using a rigorous screening process, we identify and implement an exclusive, optimized blend of institutional managers for each portfolio.
Disciplined & Independent
We believe a consistent, long-term approach is essential, but aren't afraid to embrace new research when it can make a real difference for investors. We also go to exceptional lengths to try and minimize every fraction of returns lost to income taxes, transaction costs, and other inefficiencies.
The portfolios we build for our clients (also available in tax-managed and values-based options) employ an exclusive blend of top Institutional Money Managers and offer a world of smart-beta diversification with up to:
12000+ stocks
17000+ bonds
Across 50+ countries
And 30+ currencies
All of our solutions bring together extensive research, decades of academic insights, and noted money managers--all focused on trying to provide a better investment experience. Based on your plan, we will help you select and implement the right portfolio to help you achieve your most important long-term goals.
Education and Events
We are committed to providing you with the knowledge
We are committed to providing you with the knowledge and perspective you need to make more informed decisions about your situation and be an empowered investor.