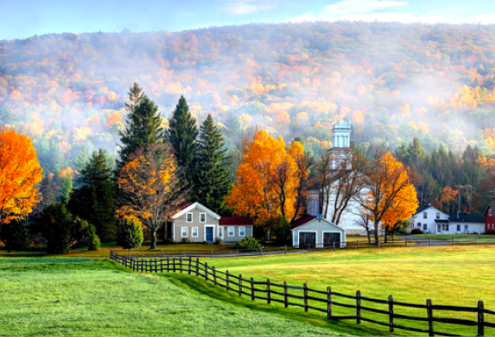 About Us
Our Lenox team builds lasting relationships by focusing on our clients' needs and concerns and then addressing them through custom, comprehensive wealth management plans.

We provide objective advice based on each specific financial situation, and we continually work with clients to help them make informed decisions and keep them on track to meet their goals.

Our team has been serving families and business owners in Lenox and throughout New England since the early 90s, previously as ARC Investment Planning & Management, Inc. before joining Apella in 2016. Today, we tap into Apella's resources, investment research, and educational tools while maintaining the highly personalized service we deliver to every client we serve.
Two of our office's senior financial advisors are CPAs, including Apella's National Manager of Tax Planning. Our office has particular expertise with pairing tax planning services with tax-efficient investment programs. We regularly coordinate with our client's tax professionals regarding their annual tax filings, and with their legal professionals on their estate plan.

Investments are managed and optimized with client tax plans in mind.
Our Services
Comprehensive financial planning
Compehensive tax planning
Making sure your portfolio supports your long-term goals through investment management
Making sure you have money to pay for the unexpected as well as a regular income in retirement through cash and income planning
Helping you leave a legacy for your loved ones and your preferred charities through estate planning
Working closely with your other financial professionals, including your CPA and Estate Attorney, to ensure an efficient and coordinated approach
Special Focus
The Lenox team has particular expertise in the following areas:
Tax Management and Tax Efficiency
Retirement Income Planning
High-Net Worth Wealth Management
Advisors
Client Relationship Team
Resources
Meet Ed Richter, CPA/PFS
Ed Richter has a deep history in the financial services industry. In his role as a Senior Advisor with Apella, he draws upon rich experience as a CPA to offer holistic wealth management services to high-net worth families.
Meet James P. Scanlan CFP
He specializes in retirement plan management and asset management, as well as business succession planning and estate planning for business owners, high net worth individuals, and successful professionals. Prior to joining Apella, he was the Director and Planning Officer at Weston Financial Group, Inc., a registered investment advisory firm based in Welleley, MA.