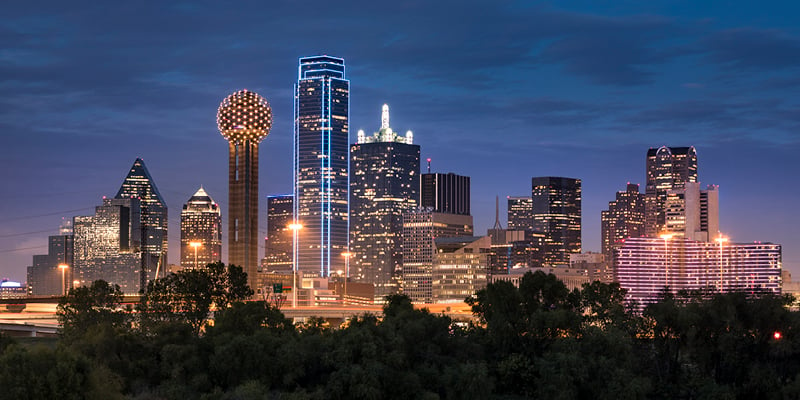 About Us
Apella's Dallas team is committed to building lasting relationships based on trust. We focus on each client's unique needs and concerns, and addressing these needs through customized, comprehensive wealth management plans.
In addition to offering objective advice based on each client's personal circumstances, we emphasize education to inform the decision-making process. Knowledge is a powerful tool for clients focused on achieving their long-term financial goals.
Our team has extensive experience working with corporate executives and their families. Our team also has been serving younger clients just starting to build wealth, women in transition and LGBTQ+ clients in Dallas. Our firm began in 2006 as Bacon Financial Management, and we joined Apella in 2020. Today, we can bring all of Apella's vast resources to bear, including investment research and educational tools, as we continue to offer the high touch service our clients have come to expect.
No matter where you are in your journey, we can help you anticipate and prepare for life's financial challenges. For clients who may have been underserved by traditional firms, we offer unique insight into your individual circumstances, Whether you're a widow struggling with financial decisions, a newly divorced woman seeking to establish a secure future, or a same-sex couple planning for retirement, we can help you create a plan to achieve your most important financial goals with confidence.
We're committed to putting our collective knowledge and experience to work for you.
Our Services
Comprehensive financial planning
Coordinating your income tax planning with your tax preparer
Making sure your portfolio supports your long-term goals through investment management
Making sure you have money to pay for the unexpected as well as a regular income in retirement through cash and income planning
Helping you plan and prepare for educating children and grandchildren
Helping you leave a legacy for your loved ones and your preferred charities through estate planning
Working closely with your other financial professionals, including your CPA and Estate Attorney, to ensure an efficient and coordinated approach
Special Focus
Estate and legacy planning for gifting and generational wealth
Financial planning for Corporate Executives
Comprehensive financial planning and investment management
Planning for women in transition and LGBTQ clients
Advisors
Client Relationship Team
RightCapital Client Portal
Login to the RightCapital portal to access your account and tools available to you.

Take me there