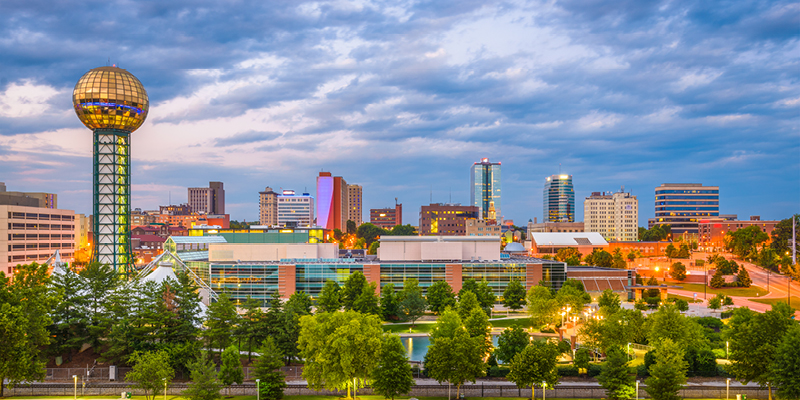 About Us
Our Knoxville team is committed to offering objective, actionable advice and comprehensive financial planning services. We serve individuals and families, specializing in family-owned businesses and supporting women who have recently found themselves taking on more financial responsibility. While we enjoy many long-term wealth management relationships, we also believe that it's important to make financial planning services more widely accessible in order serve a broader range of people. Consequently, we also offer financial planning services on an hourly basis.
We take a holistic approach that integrates sophisticated wealth management, and comprehensive financial planning with a deep understanding of each client's unique circumstances. We take the time to educate as well as advise so our clients can make informed decisions, and we work diligently in our wealth management relationships to keep our clients on track to meet their goals.
Our team has been serving families and business owners in Knoxville since 1996 before joining Apella in 2017. Today, we tap into Apella's vast resources, investment research, and educational tools while maintaining the highly personalized service we've always delivered to every client we serve.
We'll help you anticipate and prepare for life's biggest financial hurdles, so you can worry less about the future and be more present in the moment. Whether it's selling a family business, maximizing retirement benefits, or navigating other life transitions, we'll develop a roadmap designed to help you get where you want to go.
Regardless of whether you're just beginning your personal financial journey or you're seeking help with more intricate planning and investment needs, we're committed to putting our collective knowledge and experience to work for you.
Our Services
Comprehensive financial planning
Making sure your portfolio supports your long-term goals through investment management
Structuring your investments and working closely with your tax professionals for both short- and long-term tax planning
Helping business owners protect their businesses, provide benefits to employees, or buy or sell a business
Ensuring you have resources to pay for the unexpected as well as a regular income in retirement through cash and income planning
Helping you leave a legacy that reflects your goals and values through estate planning
Partnering with other financial professionals, including your CPA and Estate Attorney, to ensure an efficient and coordinated approach
Special Focus
Integrated (as well as standalone) financial planning
Exquisitely comprehensive wealth management
Advisors
Client Relationship Team